Managed Display Advertising Campaigns to Boost Conversions
At Media Glance, certified marketing and advertising specialists offer programmatic media buying, real-time bidding, retargeting and others features to create effective display advertising campaigns which prove to be productive in generating quality leads, increasing sales and building brand awareness. Moreover, our display advertising experts offer a variety of targeting options such as geotargeting (country, region, city, zip code), frequency capping, domain targeting, dayparting, demographics (age range, gender, parental status, household income), content channels, browser, carrier & OS, mobile handset, post impression tracking, post click tracking, and many more useful targeting features to enhance the brand visibility and gain a larger market share.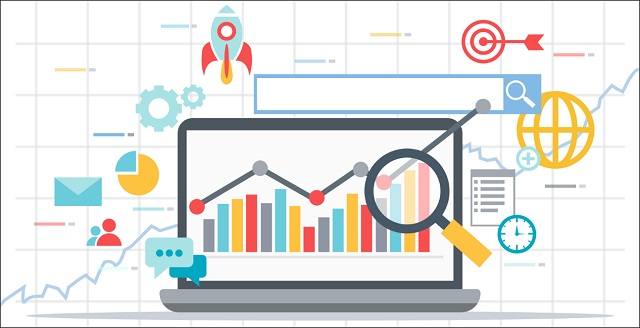 Our display advertising experts are proficient in providing targeted display advertising solutions in co-operation with numerous top RTB platforms (e.g. ad exchanges, SSPs, DSPs, private marketplaces, ad networks, etc.). Apart from that, our Toronto based digital marketing agency has direct relationship with many well-known and high-traffic websites where our certified  professionals will be able to place your targeted ads directly. You can't excel in display advertising by just focusing on desktop advertising and leaving mobiles aside. Our display advertising professionals understand this and create highly targeted ads for mobile web and in-app.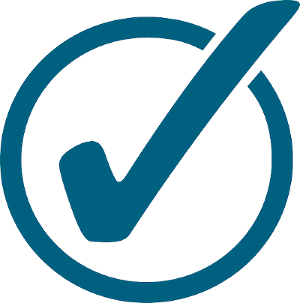 Brand-Safe Advertising Solutions
Our digital marketing agency provides brand-safe advertising solutions for its clients. Our display advertising experts will plan and customize your advertising campaign according to your marketing needs in a brand-safe environment.
Before launching branding or a performance-based advertising campaign, the Media Glance advertising experts will work closely with you to set all necessary restrictions for each advertising campaign.
At Media Glance, we take brand safety very seriously. Marketing professionals at Media Glance will dynamically mark the type of inventory content that's relevant to your brand and against which your advertisement will appear. We extend the brand safety solutions beyond keywords and concentrate on the black/white lists, relevant inventory selection, targeting parameters and other important restrictions.
Programmatic Media Buying
Programmatic is basically automated media buying solution that we provide to our clients. Programmatic media buying automates the traditional ad buying process with the help of technology. Programmatic media buying offers a transparent pricing model and all the headache of ad buying, media optimization, and placement is done with the help of cutting-edge software and algorithms. By eliminating the human touch and manual insertions, programmatic media buying becomes one of the most efficient display advertising tools.
Media Glance provides data-driven programmatic media buying solutions to our clients that ensure efficiency and relevancy. We utilize state-of-the-art tools to facilitate our customers and let them run targeted display advertising campaigns. Our programmatic media buying solutions offer smart filters that will let you target  the right audience on basis of their demographics, online behavior, geolocation, operating system, their gadget and many more. Not only this, our programmatic media buying solutions facilitate our customers with unique niche targeting settings, such as IP targeting, dynamic retargeting, frequency capping, etc.; these will enhance the impact of the targeted ad campaign of the brand.
Display advertising experts at Media Glance will completely transform your marketing efforts with our programmatic media buying solutions. The advantages of programmatic media buying include:
• Through programmatic technology, we will help you merge users' data from different interactions across different channels in a single dashboard.
• Programmatic media buying allows you to use this data of users to target the right audience with the right content at the right time.
• As programmatic media buying is an automated system, it removes several mundane areas of buying and through this we will advertise about your brand with more precision and enhance the relevancy of the ads.
• Due to programmatic media buying, it's become extremely easy to launch the campaign and make adjustments in it on the go.
• Programmatic media buying is extremely cost-effective and is a result-driven advertising tool.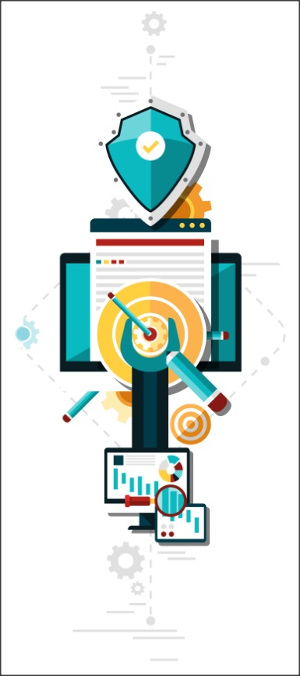 Real-Time Bidding
Real-time bidding (RTB) can be classified as a type of programmatic media buying. Real-time bidding works the same way as any normal auction would do, the only difference is that it's an electronic auction and whole bidding and selling process takes place within 100 milliseconds.
Real-time bidding is the auction process for ad impressions on websites; during this process when a user visits a website, a bid request is sent to the RTB platform. The RTB platform will then present the bid in front of advertisers/buyers and they bid for the impression in real time; the impression is sold to the advertiser who bids the highest amount and the website owner will then display the ad of the advertiser in front of the website's user. The whole process works like normal auction process, but it's done in digital space and the transactions complete in a blink of eye. Display advertising experts at Media Glance understand the dynamics of RTB platform and utilize it to help your business achieve its performance goals.
Through real-time bidding, we make sure that none of your ad impressions go wasted. We utilize different layers of data to target audience and RTB further helps us in narrowing down the targeted campaign. More relevant users are targeted that reduces the cost per acquisition, cut down the media cost and offer greater transparency.
Remarketing
Remarketing or as commonly known as retargeting is a highly constructive campaign in digital marketing; in this, we will help you reconnect with old visitors of your website. A snippet of code will be added across all pages of your website and then a remarketing list will be compiled; as per company's requirements, visitors of a specific segment of the website will be included in the target list for remarketing.
Once the lists are finalized, our team launches the marketing campaign that comprises of different ads targeting each list, so that even after leaving your website, users will keep on witnessing your brand and its products which will compel them to make a purchase. Prolific remarketing campaigns that our team launches will greatly increase your business's ROI. Different well-known retargeting advertising platforms are utilized by our proficient team for this purpose. From retargeting on social media to mobile apps, and from dynamic retargeting to search retargeting, we make use of all techniques that will efficiently bring your customers back to you.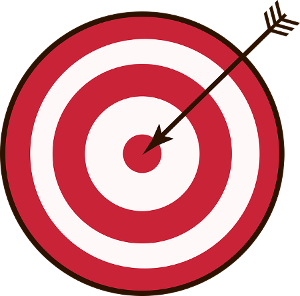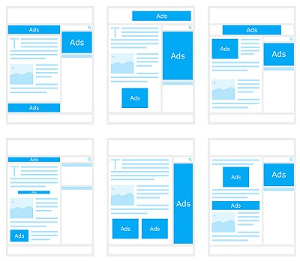 Website Placement
Instead of letting search engines and ad platforms decide where your ads should be placed, our display advertising experts thoroughly search the digital space and shortlist high-impact websites which are related to your business and preferences. Ads are then strategically placed on the selected sites alongside content which is highly relevant to your business. Apart from the standard rectangle, skyscraper, and leaderboard ad units, our display advertising professionals utilize different dimensions and layout to integrate your display ads, such as the buttons, pops, half-page, full-banners, reach media, and others.
RON Advertising
Our advertising professionals offer cost-effective "Run of Network" (RON) advertising solution to our clients; in this, your ad will be displayed to a wide array of websites and a broader audience will be able to witness your advertisement.
ROC Advertising
Through our "Run of Channel" (ROC) advertising solution, our display advertising experts will tactically place your advertising campaign at a certain vertical, thus the ad will be shown to people in a specific industry only.
ROS Advertising
If your goal is to select niche targeted advertising solution then we have "Run of Site" (ROS) advertising for you. Display advertising professionals at Media Glance ensure that your ad is displayed on the selected websites and will efficiently create awareness about the latest services or products you're offering; it will enhance your brand visibility and let you connect with your niche audience.


Businesses make an average of $2 in revenue for every $1 they spend on Google Ads
Mobile Advertising
Our advertising specialists create mobile targeted ads for your business warranting best ROI. Professionals at Media Glance are skilled in creating traditional banner ads, video ads, native ads, expandable ads for mobile web and in-app. Our marketing experts fully explore the myriad ad formats and pick the one that will work best for your business.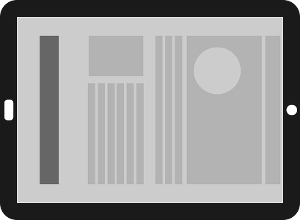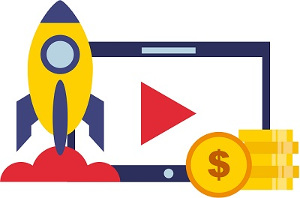 Video Advertising
Video advertising has an expanded scope and it lets you tell your business's story effectively unlike standard banner ads. Media Glance professionals will strategically place your video ads (pre-roll, mid-roll, post-roll, in-stream, out-stream, in-banner, etc.) on the most relevant content websites.
Key Benefits of Display Advertising
Real-time bidding
Programmatic media buying
Vast targeting capabilities
Significant global and local reach
Brand protection
RON, ROC and Site-Specific advertising models
Smart ad optimization solutions
Top-tier inventory
Custom advertising solutions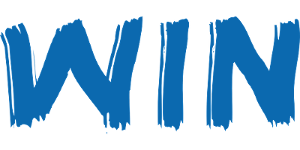 Looking to start targeted advertising campaign? Tell us more about your preferences.