What Do You Get With Media Glance Web Design and Web Development?
Websites That Deliver
A website doesn't mean to be just pretty and gorgeous, it should deliver by enhancing and nurturing sales, engaging customers and driving the brand's growth in an upward direction. Web designers and web developers at Media Glance completely cognize these specifications and leverage responsive strategies to build websites that attract and convert. Our web design and web development services incorporate the following:
• Comprehensive competitor analysis
• Thorough web design and web development planning
• Utilizing marketing and strategic insight
• Customer-focused web design process
• Effective workflow and web development process that guarantee results
Website Just For You
Every client is unique, so is his brand and brand's requirements; therefore we never serve our clients with worn-out and hackneyed websites' templates, but use the latest, eye-catching or custom-made ones. Our proficient team of web designers and web developers take your brand's stature, offerings, and image in consideration and craft a website which is identifiable with your brand yet serves customers with a unique and fresh feel of the company.
Client's approval and satisfaction is our priority, therefore we keep our clients on board throughout the web development process; they hold the control and can make changes whenever wherever they want.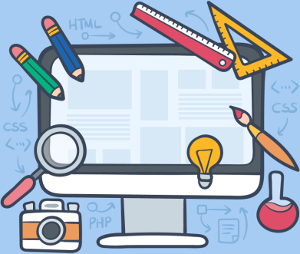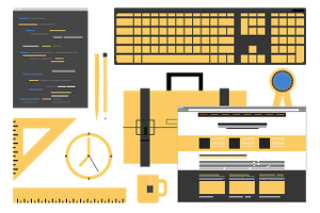 Web Development
Client is the king at Media Glance and we heartily think through the specific needs of our clients and devise tailored solutions for them bearing their demands and expectations in mind. Profession web designers and web developers at Media Glance comprehend the contemporary requirements of the websites, hence utilize the top-rated web development frameworks which are equipped with all the essential tools crucial for constructing a steady website.
Media Glance is adept at constructing tailored websites, therefore always keep website's compatibility with latest technologies at hand; for this purpose, our web developers pick frameworks on the basis of their programming language and how supportive they are. We always give priority to the website's functionality and usability and test-check them on these parameters before launching fully-functional websites for our clients.
Eye-Catching Web Design
User interface is the first introduction of your brand to your customers and it needs to be captivating; we provide web design services by keeping that in mind and give them appealing aesthetics which not only grab the attention of the visitors but augment the conversion rate too. Professional web designers at Media Glance make certain that you get an entrancing website with quality graphics, smartly sited features, and a user-friendly interface.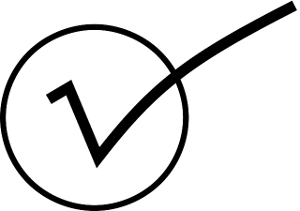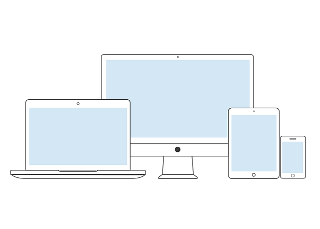 Mobile-Friendly Responsive Web Design
These days a good web design isn't one that works seamlessly on the computer, but the one that is responsive across all gadgets, operating systems, and mobile phones. With more than 52% internet activity originating from mobile devices, you can't overlook these gadgets and functionality of your website on them; we at Media Glance are well aware of this and therefore develop websites which look and operate flawlessly across different screen sizes, OS and gadgets.
Content Creation and CMS Integration
Catchy content is the key to grasp visitors' attention and play a key role in improving the website's ranking. Content writers at Media Glance certify to provide you with unique, intelligible, SEO optimized and high-quality content that compliments you brands' image, tell your story and attract traffic.
We fully understand the contemporary platforms, and to make future modifications easy, we make use of WordPress, Joomla, Drupal, Magento, and others for web development and ensure results-driven websites.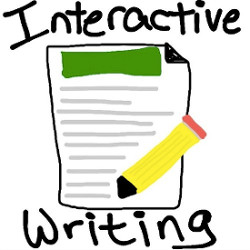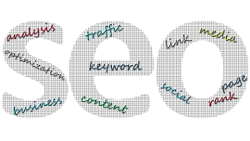 Search Engine Optimization (SEO)
What's the purpose of a well-designed website if it failed to generate leads? Well, search engine optimization is our forte and that's why before the launch of the website, we execute best SEO practices to make certain that search engines effectively navigate and index your website.
Conversion Rate Optimization
Websites are constructed to engage people more and more with the brand and convert them from visitors to loyal customers. Best conversion rate is our priority, therefore, our team continuously monitors the website pages, and to evaluate the impact of changes made on these pages, the experts make use of split testing.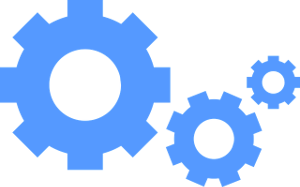 All-inclusive Web Design Services
From Scratch To Success – How We Craft Websites For You
For us, every client is a dignitary and we extend special treatment to all our worthy clients; our team of digital marketing experts works from scratch for all clients to guarantee them a tailored website that leads our clients to success.
Step 2: Planning Website
• Evaluate the brand's assets
• Assess the Industry's reach and competitors' standing
• Concept development
• Launching strategy
• Establishing the project's architecture
Step 4: Web Design
• Unique design to complement your brand
• Aesthetically appealing layout
• Decide visual elements, typography and color scheme
• Arrange content, products, services, and information
• Create sub-pages
• Devise mobile-responsive navigation menus
Step 6: Quality Assurance
• Thorough test-checking of the website
• Bugs and loopholes are fixed
• Website is scrutinized across different browsers and devices
• Brand's new website is launched right on time
Step 1: Analysis
• Thorough consultation with the client
• Learn about client's likes, dislikes, and expectations
• Discuss the project's goals
• Grasp the client's idea about the final product
Step 3: Website's Content
• Formulate compelling content for the visitors
• Create buyer personas
• Compose original web copy
• Amend web-copy for SEO
Step 5: Web Development
• Integrate CMS
• Code to ensure highest loading speed and accessibility of the website
• Develop database structure
• Create Admin's dashboard
• Website's content is adjusted
• Scalable mobile-responsive web-layout is crafted
Step 7: Maintenance
• Optimal performance is ensured by the silent behind-the-scenes effort by our maintenance team
Fulfilling client's objectives is the aim of Media Glance and for this, we utilize the best of our abilities to provide exceptional yet cost-effective web design and web development services to you. Professionals at Media Glance put their maximum effort in creating the best website for your brand, which not only will look good but will operate faultlessly, generate traffic and it will provide best conversion rate. Rest assured, the website we will craft for you will keep you ahead of your competitors and will empower your brand awareness.
Want to know more about our Web Design and Web Development process?