What is Search Engine Optimization (SEO)?
Search Engine Optimization (SEO) is the practice of influencing the visibility of a website or web page on the search engines' results page (SERP). With the help of various techniques, search engine optimization helps in augmenting the quantity and quality of the web traffic a website will receive by improving their ranking on the search engines' results page.
Search engines like Google, Yahoo, Bing, etc. make use of different "crawlers" that visit websites time to time and determine what the website or web page is about. On basis of their algorithms, search engines will position the website on the results page. SEO experts at Media Glance provides the best SEO services in Toronto which help you to improve your website's position in organic search results.
On-Page Search Engine Optimization (On-Page SEO)
All the work and development which is done ON the web page to augment its SEO is deemed as On-Page Search Engine Optimization (On-Page SEO). From descriptions to meta-tags, from page titles to internal linking, we perform best and proven On-Page SEO techniques which will aid in boosting the ranking of your website.
Page Title
It's the key SEO factor and we make sure that each page and post has its unique title incorporating target keywords of the page.
URL Structure
For better crawling, every page is given a short and search engine friendly URL. Also, targeted keywords are properly incorporated in the URL for better performance.
Keyword Density and Keyword Optimization
Great importance is given to keyword density and it is ensured to be kept at optimal 1%-3% for best results. Keywords are methodically picked so that they will instantly hit with the customers looking for your website's services.
Internal Linking
Internal linking is crucial for web building, links of other web pages are appropriately placed within the content. This will let the search engine spider discover other pages of your website; it will improve crawling and will also aid visitors to properly navigate your website. The right internal linking strategy is important for the success of your SEO.
Mobile Friendliness
Our priority is to provide you a responsive website which works efficiently across different gadgets, operating systems and screen sizes. We further check the website with the specific mobile-friendly tools to ensure it'll be accessible in the perfect state to all mobile users.
and many more search engine optimization services from SEO Toronto company – Media Glance …
Meta Descriptions
Our SEO experts ensure that relevant keywords are included in meta-descriptions and aptly summarize the content of your web pages so that they'll show up in SERPs if any of the related keywords are searched.
Headings Optimization
Headings structure gives search engines and users an insight into the context of the web. Heading tags, H1, H2, H3, etc. are meticulously given to the web pages and content sections; this way crawlers will evaluate them better and list them appropriately in the search engine's results.
Content Optimization
We guarantee to provide you with original content, freshly written for your business because copied or plagiarized content not only will tarnish your reputation but ours too. Content is strategically optimized to perform better in search results; instead of stuffing the target keywords, we try to methodically use LSI keywords and provide a grammatically correct optimized content to you.
Image Optimization
Images relevant to the texts are added in the content; their size is optimized and Alt tags are used to describe them. Descriptive filenames and Alt tags of images will help search engines understand them better & list them appropriately among the images search results.
Website Loading Speed
We conduct a comprehensive website/hosting analysis and provide key suggestions in order to decrease the loading time of the website.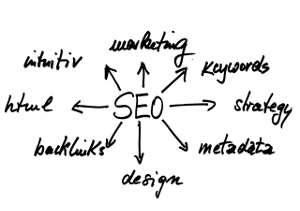 Off-Page Search Engine Optimization (Off-Page SEO)
Contrary to On-Page SEO, Off-Page Search Engine Optimization (Off-Page SEO) means all the stuff and measures which can be taken OFF the website to increase its ranking. SEO professionals at Media Glance put their maximum efforts in building quality external links of your website and refine its Off-site presence. From link building and guest post submissions to issuing press releases and sending social media signals to your website, we use all of the following Off-Page SEO strategies which have proven to be effective in escalating the website's presence and generating traffic.
Website Submissions
We start by submitting your website to popular search engines like Google, Bing, etc; search engines on their own will definitely find you in the virtual world, but it can take some time, so it's better to introduce yourself on your own.
Visual Marketing
Images and videos which are used on your website are further shared on social networking platforms along with photo-sharing websites and videos are shared on well-known video hosting platforms, so that users will be able to find your website in more than one way.
Social Media Engagement
Social media presence is crucial to engage with general public; we regularly post about your company, its services and respond to the queries of people.
Reputation Management
We manage the online reputation of your brand and control of your business reputation in the digital world.
Question and Answers
High PR question and answers sites like Yahoo, Quora, eHow, etc are joined and questions related to your company's niche are answered with the link to your website. This will augment the traffic to your website.
Social Bookmarking
Website pages and blog articles are submitted to targeted resources related to the website's niche and to different social media bookmarking communities like Facebook, Twitter, Instagram, LinkedIn, Reddit, etc. Thoroughly searched and analyzed tags are placed because a catchy tag, which hits hard with the masses, is crucial in generating traffic.
Blogging and Guest Posting
High-quality and regularly posted shareable content augments more and more potential customers. Guest posting is allowed to increase quantity of quality backlinks to your blog.
Influencer Marketing
We find the right influencer who fits to your business niche to help promoting your products or services.
Events and Giveaways
On demand of the client, promotional events are organized for their brands/companies and giveaways like brands' merchandise or samples are arranged. Press releases and interviews with the influencers are also arranged.
and many more search engine optimization services from SEO Toronto company – Media Glance …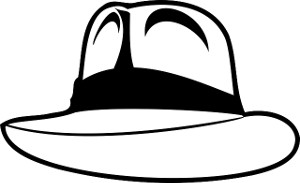 White Hat and Black Hat SEO
SEO experts at Media Glance sincerely believes in ethics, rules, and regulations and take pride in improving the websites' ranking in organic results the right way. We make sure that White Hat search engine optimization practices are exercised to generate leads which are thoroughly in line with the rules and policies of search engines.
Aggressive or Black Hat search engine optimization tactics, which make use of keyword stuffing, doorway pages, page swapping and invisible pages for quick financial gains, is not our forte and we stay away from such practices which can result in inviting ban for your website by the search engine.
What We Will Do
• Assess your business and a thorough research is done on the market
• Competitors' approach is evaluated and a customized SEO strategy is devised to suit the unique demands of your business
• Relevant keywords are formulated
• Website's structure is carefully built to ensure it's easy availability for crawlers
• Comprehensive On-Page and Off-Page optimization strategies are applied
• Performance of newly created website is assessed across different search engines
• Performance report is provided to the client
What You Will Get
SEO specialists at Media Glance are proficient in providing the best SEO services in Toronto; avail our dynamic search engine optimization services and your business will achieve the following milestones in no time.
• Increased organic traffic for your website
• More leads for your business
• Local listings attracting new customers
• Boosting sales for your business (leads and website traffic)
• Improved ranking in search engines' organic results
• Save your hard-earned money through our intelligently managed search engine optimization services
Want to Know More How to Get Your Website on the First Page of Google Search Results?