Email Marketing Solutions and Features

Creating emails is an art which requires thoughtful marketing strategies that effectively engage customers with your brand. Email marketing experts at Media Glance utilize an efficient customer-centric strategy that delivers by increasing sales, enhancing brand's visibility and improving ROI.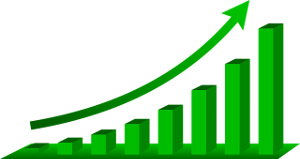 Current Performance
Our team of professionals start the email marketing campaign of your business by doing the audit of your current campaigns (if there are any) and comprehend how they are performing. Certified experts at Media Glance will analyze critical components of your existing email campaigns, such as, subject lines, mobile optimization, call to action, images, frequency, sending time and automation. These components significantly impact the results of email marketing therefore in light of the analysis, an effective action plan is provided give a much-needed boost to your campaign.
Custom Templates
The experienced designers at Media Glance creates customized, eye-catching and SEO optimized email templates for your business. The design is created considering the latest industry's trends and consumers' choices; it will incorporate all the requirements and demands that you have from your promotional campaign. Once you approve the design, our developers will turn it into an SEO optimized template which you can efficiently use for your email marketing campaign.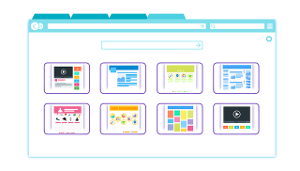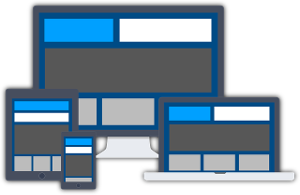 Responsive Design
Our engaging email marketing campaigns comprises of providing responsive templates which look and perform great on all gadgets regardless of their screen size. We optimize your templates by using exclusive CSS and HTML coding; this coding will augment the responsiveness of the templates and they'll efficiently adapt to the recipient's handheld device. Elements like layouts, buttons, links, image size, font size, margins, etc. are designed to seamlessly respond to the user's device.
Template Content
Content of the template is perfectly customized according to the specifications of the campaign and the preferences of the target audience. Once the content is finalized and template is approved, the emails will be just one click away from the audience's inboxes.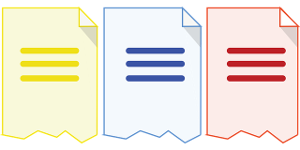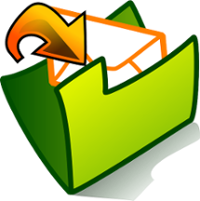 Delivery Assurance
Media Glance professionals guarantee to provide maximum delivery rates for your campaign; feedback loops from all engaged internet service providers are keenly evaluated and any complaints or issues with the frequency or content of the email are instantly rectified. Apart from these, we minimize the chances of lost data by storing everything in the cloud.
Comparative Testing
Comparative testing or as commonly known A/B testing is an effective strategy for email marketing campaigns; it is used to grasp the customers' preferences by closely evaluating and examining the campaigns. Link clicks and conversion rates are meticulously studied to devise strategies and the email list is segmented on basis of these findings. Even the minute details like name, subject, content, time and day are noted because they also help in determining the inclination of the audience and let us plan the best suitable practice for them.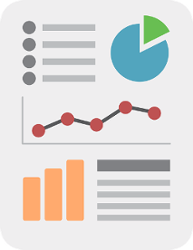 Campaign Tracking and Reporting
Your email marketing campaign is regularly tracked for evaluation of its performance and how recipients responded to the promotional campaign; stats like click-through rates (CTR), bounce rate, or unsubscribing rates are collected and on basis of these, our professionals alter strategies and implement new insights to develop email marketing campaign that will hit the recipients the right way.
Types of Email Marketing
Apart from the tailored marketing campaign, Media Glance implements the following different types of email marketing campaigns.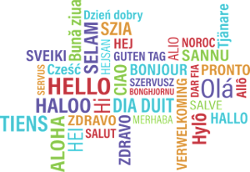 The Welcome Email
To introduce your business to the new subscribers, we send a couple of welcome emails to them; these emails work by developing familiarity with the business, inviting them to follow your company on social media accounts, ask about their demographics like birth date and their preferences.
The Standard Promotional Campaign
Instead of bombarding inboxes of subscribers with boring and repetitive promotional emails, marketing experts at Media Glance strategically write content for the promotional email marketing campaign of your business and provide content which is catchy, invoke curiosity in the subscriber, provoke emotions and connect with them.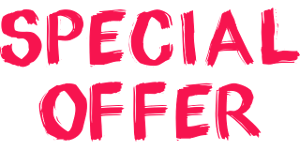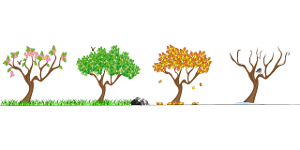 The Seasonal Campaign
We offer seasonal promotional email marketing campaigns like Mother's Day campaigns, Valentine's Day campaigns, etc. Our marketing specialists understand the availability of limited time for these campaigns, therefore they make sure that your business is the first one to make its place in the subscribers' inbox during the festive season.
The Triggered Email Series
With the help of automated email marketing, our team of professionals provide targeted and relevant campaigns in response to a specific action of the user. The triggers could be clicking a specific campaign, signing up for the newsletter, opening a previous promotional campaign or any such trigger specified by the client.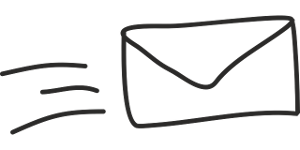 The Post-Purchase Drip
To build brand's loyalty and to make customers feel valuable, post-purchase emails are sent according to the product/service that is bought. These emails usually contain guidelines about "how to use the product" and a "thank you note" for the purchase.
The Connect-Via-Social Campaign
Our marketing experts strategically use emails to make people connect with your brand on social media platforms by offering incentives upon posting reviews on social media about the product or service they took.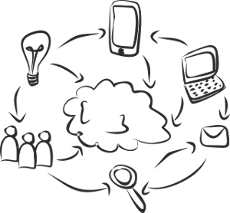 The Newsletter
Newsletters aren't just one-time promotional campaigns, but they regularly keep on updating about the brand, its products and services. Your brand's newsletters that our professionals will send out will benefit a lot in increasing the brand's loyalty and growing the customers' base.
The Cart Abandonment Campaign
These are one of the triggered emails which the customer will receive when they fill their virtual cart with your brand's products/services but leave without checking out. These emails will offer incentives to complete the purchase and will help a lot in increasing the sales.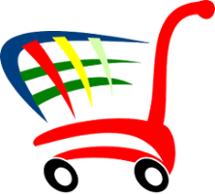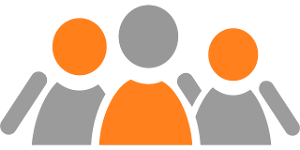 The Re-engagement Campaign
Our re-engagement email marketing campaign is designed for inactive subscribers who haven't opened company's emails in months. Through this our marketing professionals will try to bring them back in the active subscribers' list, otherwise the dead links are removed from the email list.
What We Will Do
The comprehensive email marketing services we offer to our clients include the following:
• Content creation
• Responsive template design
• Campaign creation
• Quality assurance
• Ensure deliverability and compatibility
• Perform comparative testing and deliver the best email to the subscribers
• Campaigns schedule setup
• Track campaign performance, link activity, reads, open rates notifications, etc.
What You Will Get
• Personalized messages and emails designed according to your business's unique demands
• Segmented marketing list and according to it specific messages are sent to subscribers in which they are interested; this will give a boost to their engagement with your business
• Flexible email design incorporating images, graphics, plain text or anything that you find suitable and conveys your business's message properly
• Improvement opportunities by making use of benchmarking data available online; for this, you can compare your business's growth reports with competitors' email marketing benchmarking reports and understand what improvements you can make with your business and email marketing campaign.
• Cut marketing costs
• Increase customers loyalty
• Boost sales
Create an Effective Email Marketing Campaign