PPC Marketing | PPC Management Services in Toronto

Media Glance is a competent digital marketing agency based in Toronto, that aims to provide highly targeted and result-driven pay per click advertising campaigns for its customers. Our PPC marketing team assures to provide the following PPC management services in Toronto to the clients who want to acquire new customers and significantly boost sales fast.
Keyword Research
PPC management team at Media Glance carries out an extensive keyword research and shortlist appropriate keywords to ensure that your advertising campaign appears for the right searches.
Landing Page Optimization
Landing page holds a critical place in PPC marketing, because it'll be presented to anyone who'll click your ad. Our PPC management team will serve you with attractive, creative and conversion-driven landing pages that will be optimized to convert traffic into paid customers.
Comparison of PPC Ads
To ensure the peak performance of your ad, our team of Google and Bing certified specialists keeps on monitoring the effectiveness of your PPC campaign. Moreover, our PPC marketing team keeps on refining the presentation of the ad and its content with the help of A/B testing; they compare multiple ads, test the effectiveness of all and serve you with the best ad.
Remarketing Ad Campaigns
Remarketing campaigns will let you reconnect with past visitors of your website, because stats suggest that more than 90% of customers leave without completing their first transaction. So, there are chances that visitors would be interested in your products, but left the website for some unknown reason. Retargeting them by showing the products or services they initially found interesting again will aid the business by bringing them back to your website and will compel them to make a purchase. PPC management team at Media Glance will design effective remarketing campaign for your business that will help a lot in generating leads and increasing sales.
and many more PPC management services from digital marketing agency based in Toronto  – Media Glance …
Effective Pay Per Click Campaign Creation
A successful pay per click advertising campaign is the one that captivates users, tempts them to click and provides high conversion rate (CTR); this is possible only when the ad is professionally created. Media Glance's PPC marketing team along with our creative web designers will work with you to craft the most effective contextual, display or reach-media advertising campaign for your business.
Pay Per Click On-going Marketing Campaign's Optimization
Media Glance takes full responsibility of the PPC management services it provides; we don't leave our clients after devising the ad campaign, but our certified ad optimization team along with marketing professionals keeps on analyzing and optimizing the campaign to achieve performance results.
Targeted Pay Per Click Campaigns
Our professional PPC management team also designs targeted Pay Per Click campaign for you; the PPC campaign will help you target a specific audience based on their demographics or location. For instance, you want to promote your latest gym services to middle-aged ladies in Toronto, we will let you do so by targeting 45 – 65 years old women in Toronto.
Comprehensive Performance Reporting
We make sure that your budget is wisely spent and is helping you achieve your sales ROI goals with our resourceful pay per click marketing services. PPC management team at Media Glance will keep you posted about the evolving search trends, involve you in the changes made to the campaign and provide you with a comprehensive report about the performance of your paid advertisement campaign.
Cost of PPC Marketing
Well, there is no easy, one-figure answer to this question, "It depends" on various factors and each factor plays its part in determining the ultimate cost of PPC marketing.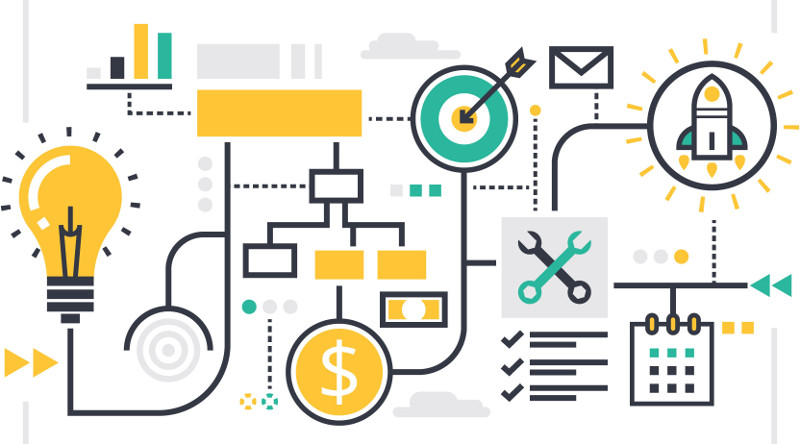 Auction System
Google Ads, Bing, Facebook and many other advertising platforms prefer businesses that have a reliable history of high-quality ad campaigns and offer cost-effective and better ad placements for such businesses. Therefore, our PPC marketing team pays great attention to the establishment of your account and ad campaigns; quality advertising campaigns will be launched and in the long run, they will benefit you with better performance and cut costs.
Keywords
The advertising budget of PPC management is largely influenced by the keywords; some highly competitive keywords can cost you $50 or more per click, while some will merely cost you around $1- $2 or even less. Our PPC marketing team carry out extensive research on the keywords and narrow down less competitive keywords which are crucial for your business, holds a key place in your PPC campaign and are equally good in generating leads as any expensive keyword will be.
PPC Campaign Budget
We value each penny of our clients and make effective use of ad scheduling, Geo-targeting, demographics, browser & device targeting, and many more available targeting features to manage your budget and spend it wisely.
The success of Media Glance depends on the satisfaction of our customers. We create advertising campaigns according to the budget of our customers. Client must have to set a monthly budget and maximum cost per click by keyword; creating and managing an effective PPC campaign on the desired platform within that budget will be upon us. Certified PPC management team at Media Glance have created wide-array of successful advertising campaigns and have managed budgets, from $450 per month to $100,000+ per month, so you can trust us with your marketing expectations and we won't disappoint you with the results.
What We Will Do
• Analyze and audit your current advertising accounts
• Layout an effective plan incorporating your advertising goals and objectives
• Search and shortlist relevant keywords
• Launch the pay per click ad campaign
• Manage and optimize campaign spend
• Optimize conversion rate
• Split-test of active pay per click campaigns
• Optimize the pay per click ad campaigns according to A/B testing
• Prepare an extensive performance report
• Help your business thrive through a successful pay per click campaign
What You Will Get
• Higher conversion rate on Google Ads/Adwords, Bing, Facebook, and other advertising platforms
• Carefully created pay per click ad campaign ensuring optimal results
• Best Return on Investment (ROI)
• Get much faster new customers for your business
• Effective retargeting campaign converting old visitors into buyers.
• Comprehensive performance report
• Dedicated account manager
• Excellent customer support
Create Your Targeted PPC Campaign and Start Generating Quality Leads Right Away!